Grooverider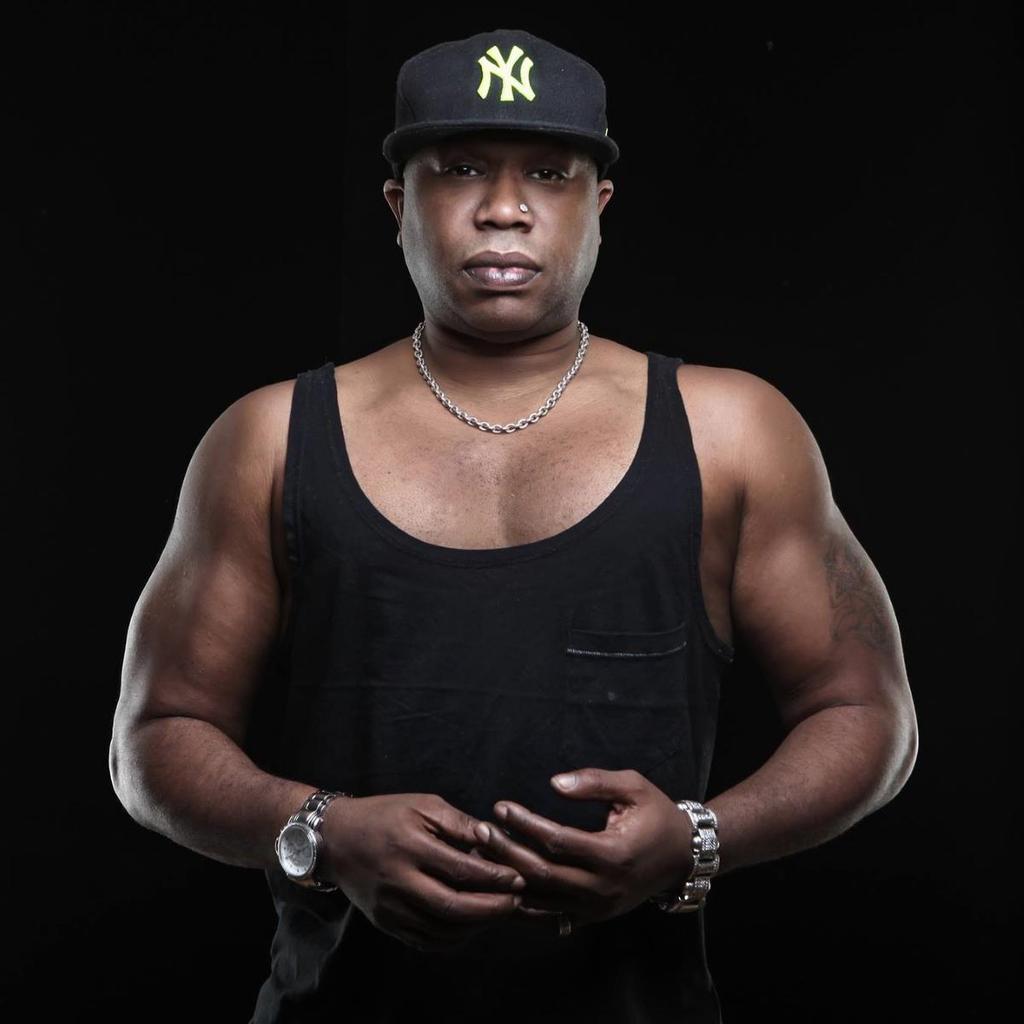 Grooverider began his DJ career on the London pirate radio station Phase One during the mid 1980's. The station also featured Colin Dale, Dave Angel, Booker T & Fabio. He originally played soul, hip hop and disco but later played house upon being converted whilst hearing "Mysteries of Love" by Mr. Fingers with later DJ partner Fabio. Fabio and Grooverider began playing house at Mendoza's in Brixton, an aftershow rave for clubbers who attended Shoom. From there the pair went on to a venue in Barrington Road in Brixton but it was not until 1991 that they would really make their mark.
In 1991 Grooverider and Fabio took up a residency at an event called Rage at London venue Heaven. It was there that they really got a reputation for playing techno and breakbeat led UK music which became known as dark hardcore. The music began to develop and move away from the US sounds of house and techno and the more cheesy British rave music in to a new style which was termed as Jungle, later becoming drum & bass. Grooverider was known as the 'Godfather' of this new style of music for having consistently pushed it as a new sound. Grooverider became a very popular DJ at events around the UK and his reputation was at a premium.
As styles of jungle further diverged, Grooverider pushed on into ever darker and harder areas, coining the term Hardstep to describe the rougher sounds he was playing; with his Prototype label (begun in 1994), he was instrumental in the development of the even harsher sounds of Techstep. Throughout the '90s, Groove was at the heart of the music, releasing influential tracks as Codename John and building the reputations of Matrix and Boymerang with releases on his label Prototype. In 1997 Grooverider compiled a seminal LP entitled Prototype Years which featured the best tracks by various artists who appeared on his label It is considered one of the most influential LP's in drum and bass history.
Grooverider has been described as having an ability to stay ahead of the changes in drum & bass music which is unparalleled in the genre. His brilliant selection of tracks is a trademark of his style. Grooverider is also famous for having dub plates for months before other DJ's. His status and reputation for supporting quality artists ensure he has a constant stream of exclusive material in his box.
Grooverider remains an influential figure in the worldwide drum and bass scene, in part due to his successful radio show on BBC Radio 1 (presented in conjunction with Fabio) which has attained a devoted audience outside the United Kingdom. Consequently, he is in great demand as a DJ and works extensively abroad as well as in the UK.