We need your help!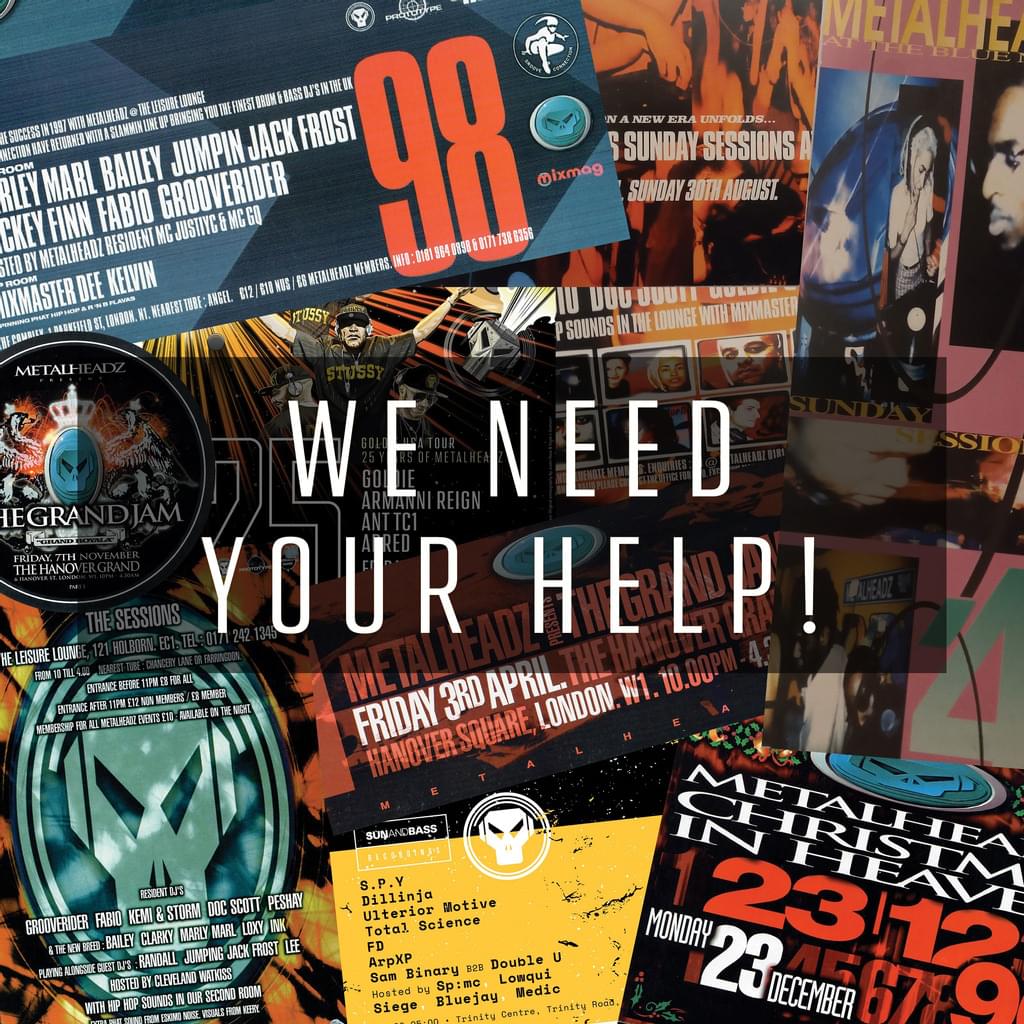 Calling all Headz fans new and old!
As part of our 25 year celebrations we're building an archive of all of the flyers from Metalheadz events that have taken place between 1994 - 2015, and we need your help!
We're looking for hi-res scans (300dpi) of the front and back of as many flyers as possible. Once we have them we're going to add them to a gallery to try and piece together the hazy memories from hundreds of incredible Metalheadz club nights, takeovers and festival stages from over the years.
We're going to enter everyone who sends in any flyer scans into a prize draw where you'll be in with a chance of winning 1 of 3 Metalheadz bundles containing merchandise, vinyl and CDs. The deadline for submissions is Monday 26th April 2021.
Please send any flyers you have, along with your name as you'd like it to appear in the credits for helping to create this archive to flyers@metalheadz.co.uk.
If you don't have a scanner, but do have flyers please drop us a line at flyers@metalheadz.co.uk and if they are ones we need, we can arrange you sending them to us so that we can scan them at this end and send them back to you, and of course, we'll cover all the costs.
Thank you!