Goldie: Live Q&A with Joe Muggs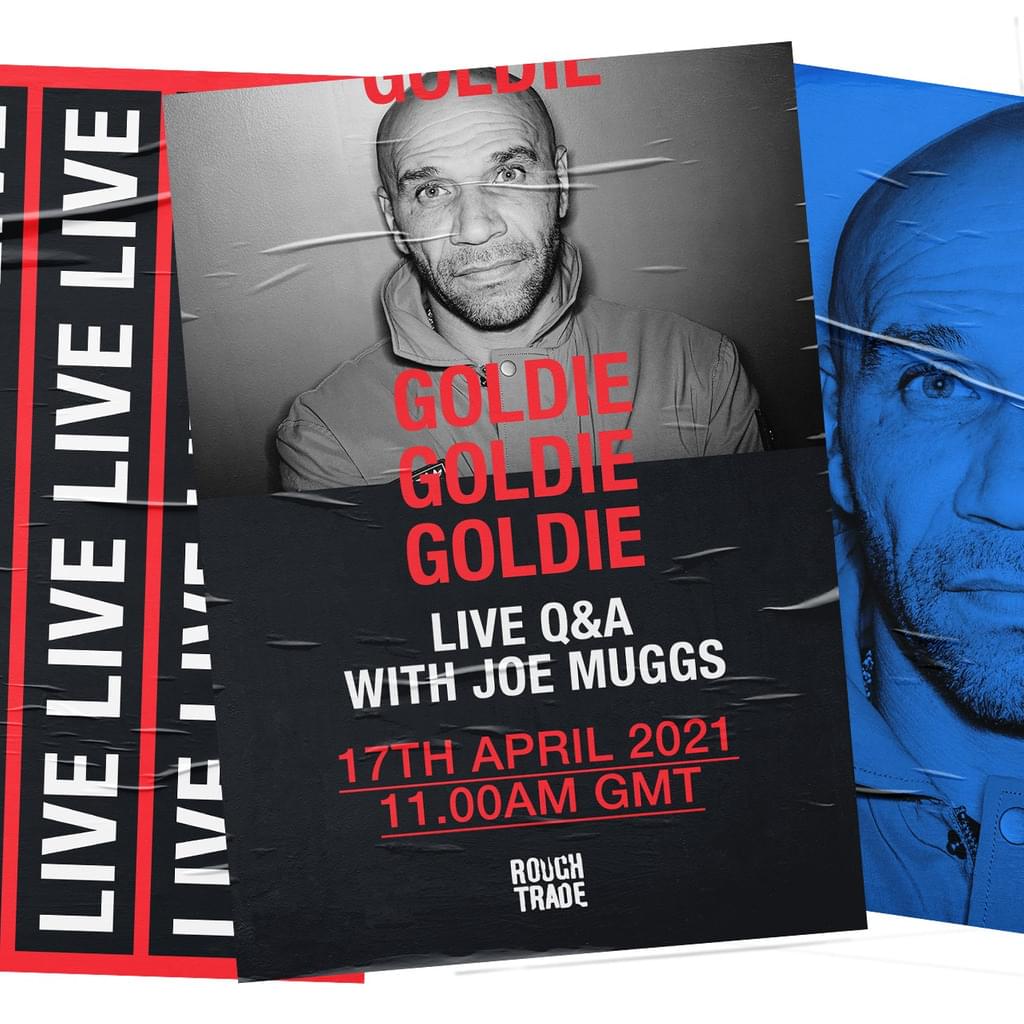 ---
THIS EVENT IS FOR UK RESIDENTS. SALES OUTSIDE THIS TERRITORY WILL BE BLOCKED.
Rough Trade is very excited to present a Live Q&A with Goldie via Zoom joined by special guest host Joe Muggs. This unique event celebrates the 25 Year Anniversary Edition of Goldie's Timeless. Remastered and expanded with rareties and new remixes, released 16th April on London.
A complex debut album, Timeless founded a new chapter in the history of the electronic genre originally reaching no. 7 in the charts and since been celebrated for its unique blend of sublime strings, beautiful atmospheres and sophisticated vocals. Inarguably an ambitious blueprint at the time; Goldie's production in 1995 fashioned the edgy rhythms and bass of jungle into a newly futuristic model, now globally admired as drum and bass.
The 25 year editions feature rarities and remixes unearthed from Goldie's personal archive. Remastered with Goldie overseeing the process himself.
Tickets for this event also include a physical copy of the fantastic new album on your format of choice delivered to your home address by Rough Trade. More product information can be found HERE > https://www.roughtrade.com/gb/goldie/timeless-25-year-anniversary-edition
This is a x300 capacity event.
You will receive a link to register for the ZOOM Q&A on the day of the event. The link can also be found in your ticket, in the app, 30 minutes before the Q&A begins.
---
Please note that tickets for this event are only available to purchasers based in the UK. Any purchases made outside of the UK will be blocked.
Presented by Rough Trade.
---