SCAR - High Fives & Devil Eyes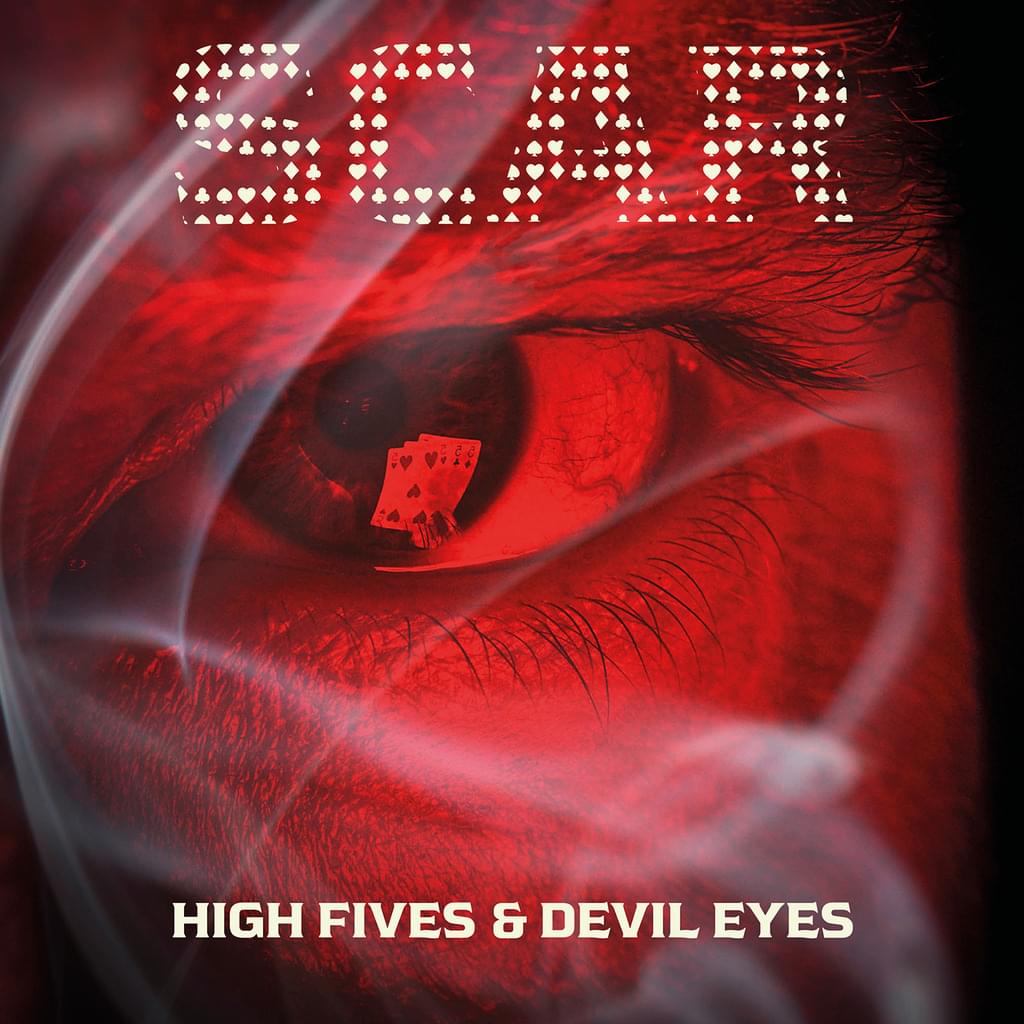 ---
'High Fives & Devil Eyes' is the brand-new LP forthcoming from SCAR, a duo who've spent years dominating the waters of dance music with their formulae of underground, yet accessible drum & bass. Individually and as part of their SCAR project, both Script and Survival have been involved in shaping the genre for decades, helping to sculpt its formative years alongside a range of imprints that have ensured it longevity. For their forthcoming album they've once again been welcomed into the fold of Metalheadz, where SCAR have now been exclusively signed after appearing in their catalogue as one of its main staples. Since their first piece of music together, 'When', debuted on Metalheadz via the label's esteemed 'Platinum Breakz' series, through to their first SCAR artist LP 'The Orkyd Project' in 2016, the pair's journey has followed the label's growth and they've continued to be supported by its founder Goldie. On first listen to 'High Fives & Devil Eyes' it's instantly clear why they were made such an essential part of such a revered platform, bringing together the historic elements as well as the modern production levels which have enabled them to remain trend setters over the years.

From the sounds of 'Circle of Trust', right through to the finely-tuned vocals of Eleanor Higgins on 'Eternal', the tastes catered to throughout 'High Fives & Devil Eyes' demonstrates why SCAR have been welcomed into the roster of Metalheadz and it's not just down to their heritage with the imprint. Tracks like 'State of Delusion', 'Stolen Memories', 'Can't Do Anything With It' and 'Nothing Lasts Forever' show how SCAR still bridge the gap between contemporary standards and an understanding of their roots, as well as how this has influenced their current direction. Coming up next, 'Funk Control' injects much needed soul into the drum & bass sphere whilst tracks like 'First Sound', 'The Seeker', 'Thinking out Loud' and 'Pauline' continue the journey of breaks and immersive soundscapes. The album's title-record 'High Fives and Devil Eyes' encompasses the album's rawness whilst cuts like 'Deep South' and 'Torn Apart' pedestals the diversity demonstrated throughout. Even the LP's interlude 'Nomad' travels the listener through an elaborate composition, and you're left understanding that 'High Fives & Devil Eyes' is a listening album too, despite how well it'll translate within any club setting.

'High Fives & Devil Eyes' doesn't just signpost another huge step forward for SCAR musically, but also for Metalheadz. They've added two more members to their pivotal roster and it's another album to highlight the label's consistency, something which has pushed forward from their beginnings in 1994.
---