Goldie - Saturnz Return (21st Anniversary Extended Edition)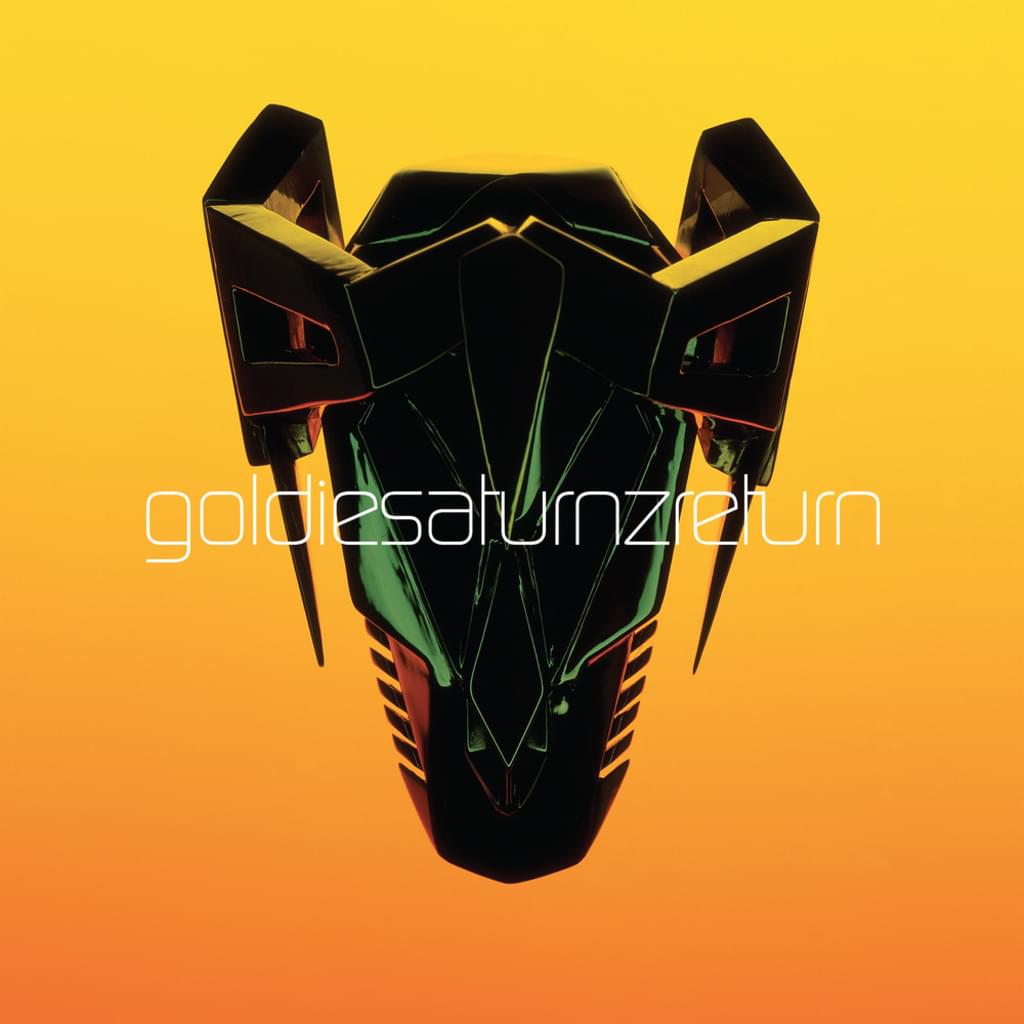 ---
Goldie's 1995 debut album 'Timeless' changed the face of music culture. Bringing the nascent drum & bass scene to the masses, the album careered into the Top 10, hit a number of album-of-the-year polls and earned enthusiastic praise from David Bowie. Goldie became a star in the process.
But while everyone was eagerly anticipating a repeat of the 'Timeless' formula, Goldie had other ideas. Instead, he pushed his creativity to the max and released 'Saturnz Return'. Brave, innovative, experimental and bursting with emotion, the two-disc 150-minute album proved to be one of the most bold and divisive sets in history. Yet twenty years on, his vision is thoroughly vindicated. His innovative blend of beats and orchestration has been emulated by everyone from Carl Craig to Pete Tong.
'Saturnz Return' is now ready for a long overdue critical appraisal when the '21st Anniversary Edition' is released on August 30th via London Records.
The album opens with 'Mother', an hour-long instrumental opus which addresses Goldie's troubled childhood. His overstretched single mother — a white Scottish woman named Maggie — was unable to cope with him and his younger brother, and so Goldie was put into care at the age of three. He went through various foster families and children's homes where he suffered immeasurably.
Its opening minutes find Goldie scowling, hissing and igniting a gas canister with a lighter to create the symbolic sound of a baby emerging into the world. This extraordinary piece of sonic art shifts into beautifully bleak territory as he's thrust into the violence and abuse of a care home. And as boy becomes man, the track erupts in tandem with the anger that comes with adulthood. It starts drifting towards a dénouement and, ultimately, forgiveness.
"The record company thought I was gonna make 'Timeless 2' but I actually went the other way. I can't as an artist make what I don't believe in — I just can't", Goldie says. "I had to voice all this stuff about my mother, because I couldn't speak to her. This was at the peak of my career with drum & bass music, and I chose to make an album which no-one was gonna understand. It was like a Greek tragedy: the story of a boy with trauma who just wanted his mother."
In the wake of Goldie's impact with 'Timeless', David Bowie had suggested that they collaborate on a drum & bass record, but Goldie – ever the contrarian – wanted to make something more like Bowie's experimental classic 'Low'. The result was the extraordinarily tender time-stretched ballad 'Truth' which touches on both of those desires without being beholden to either of them.
More special guests emerge on disc two. The raw blitzkrieg rush of 'Temper Temper' sets Noel Gallagher's Hendrix-tinged guitar to aggy junglist rhythms with Goldie expunging angry demons with his vocals. And then Goldie's hip-hop hero KRS-One adds his commanding lyrical mastery to the punchy 'Digital'.
The experimentation continues with 'Letter Of Fate'. Goldie found a suicide note he'd once written before tucking it away inside a book that Afrika Bambaataa had given him a decade before. Using it as the basis for this ballad, the mournful voice is overlain with a half-whispered mantra that's actually Goldie's voice backwards. And finally 'Demonz' ended the album in the same uncompromising style it began – this time in the shape of clanking breakbeat chaos.
"I've been stopped by people who've said, ''Mother' changed my whole perception of life,'" he concludes, now happier and more fulfilled than he's ever been. "Or, 'I was on the edge and I was gonna leave the planet and 'Mother' really helped me.' That's kinda nice sometimes."
All of the original tracks on the album have been remastered specifically for the '21st Anniversary Edition'. The collection also adds a third disc/volume of bonus material. It compiles brand new remixes alongside remastered remixes which receive their first release on CD and digital formats, as well as other rarities.
Goldie collaborated with London Records as they aimed to identify current artists who apply his innovative, cross-genre experimentation to the contemporary scene. They called upon the essential current Metalheadz pair Gremlinz & Jesta; HLZ, previously of the drum 'n' bass duo Need For Mirrors; the enigmatic Martyn, who continues to push bass music towards a bold new future; Dengue Dengue Dengue, a Peruvian duo who craft a futuristic hybrid of traditional rhythms and modern electronics; and finally the cutting edge and artistically inclined DjRUM, who paused his current no-remix policy when he learned of Goldie's interest.
The collection also adds three rarities that were discovered in Goldie's personal archive, all of which shine fresh light on the influence that classical music had upon him. These consist of the string arrangement for 'Mother', plus early instrumental versions of 'Dragonfly' and 'What You Won't Do For Love'. It's completed by remixes that were discovered in the London Records archive. Now remastered and making their debut on CD and digital formats, these include rare mixes from Optical, MJ Cole and Grooverider.
'Saturnz Return: 21st Anniversary Edition' will be released on double-vinyl and triple CD formats, as well as a three-volume digital release which adds six exclusive tracks. All formats are now available to pre-order from HERE, and include the Gremlinz & Jesta remix of 'Demonz' as an instant download.
The release of 'Saturnz Return: 21st Anniversary Edition' caps the latest project in a reflective but still creative era in Goldie's career. In 2017, he returned to the Top 10 with his long-awaited third album and magnum opus 'The Journey Man'. He followed that with 2018's '25 Years of Goldie', which compiled remastered versions of some of his favourite unreleased or rare tracks. Such projects are a timely reminder that Goldie is one of British music's most influential talents – and one of its biggest personalities too.
---