Metalheadz Podcast 59 - Detboi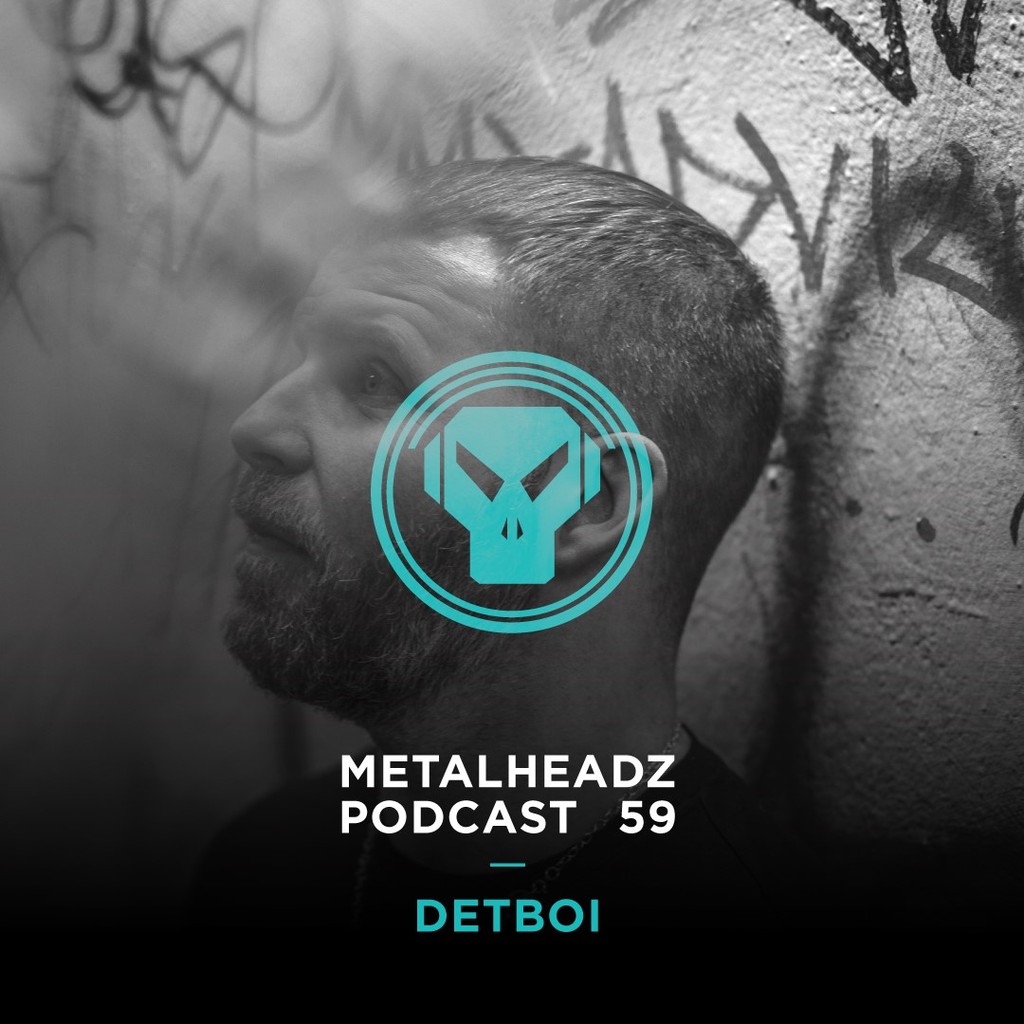 The next Metalheadz podcast comes from Detboi, a man who made a main label debut a couple of months ago with his 'Secrets EP'.
The Irish producer has become a firm favourite for his thrashing breakbeats, pounding basslines and incredibly effective sampling methods, something that you can expect more of very soon as he wraps up his next EP.
Detboi's podcast not only features music from himself but also fellow Metalheadz artists Jubei, Ulterior Motive, OneMind, SCAR, Om Unit and many more, whilst also dipping its toes into some slower tempos.
Download and subscribe on iTunes
TRACKLIST
1. Untitled - Intro
2. Out To The Rider - Soundbwoy Killah
3. Detboi - Get Done (WIP)
4. Benton - Maverick Fire
5. 2 Bad Mice - Gone Too Soon
6. DMS - Vengence
7. Rufige Kru - Krisp Biscuit
8. Special Request - Make It Real
9. Detboi - Groovedigger
10. Detboi - Blood Drops
11. Survival - Original Silencer
12. OneMind - Skin Dem
13. Jubei - These Things VIP feat. dBridge
14. Survival - Firefly
15. Ulterior Motive - Step Change
16. Detboi - In Check (WIP)
17. Andy Skopes - Let Go
18. Adam F - Metropolis
19. OneMind - Pullup
20. Survival - When I Hear Noises
21. Benny L - Route Zero
22. Artificial Intelligence - Dillirious VIP
23. SCAR - Make 'Em Know
24. dBridge & Vegas - True Romance
25. Total Science - All Massive
26. SCAR - Rogue Wave
27. OneMind - Late Addition feat. Total Science
28. Lemon D - This Is LA
29. Detboi - Ice Cold (Blood On The Drums)
30. Goldie Presents Rufige Kru - Dark Rider (SCAR Remix)
31. Ulterior Motive - Get Close
32. Codename John - The Warning
33. Detboi - Welcome To The Darkness
34. Detboi - Tunnel Vision (WIP)
35. DLR - Wonder What It Feels Like feat. Break
36. Goldie - I Think Of You
37. Detboi - Secret Venom
38. Om Unit - Sleepwalkers
39. Dom And Roland - Steam (The Final Chapter)
40. Dillinja - Deadly Deep Subs
Follow Detboi
www.facebook.com/detboi
www.twitter.com/iamdetboi
Follow Metalheadz
www.metalheadz.co.uk
www.facebook.com/metalheadz.music
www.twitter.com/metalheadzmusic
www.instagram.com/metalheadzmusic
www.youtube.com/user/TheMetalheadzTV